Chromogenic Factor VIII
Diagnostic Kits
CRYOcheck™ Chromogenic Factor VIII is a chromogenic assay for the determination of factor VIII activity in human plasma. It is intended to be used as an aid in the management of hemophilia A in individuals aged two years or older. With a limit of quantification of 0.5% FVIII activity and a test range of 0–200% FVIII using one standard curve*, CRYOcheck Chromogenic Factor VIII provides unsurpassed assurance in results, especially in cases of patients with severe hemophilia A.
With the ability to store thawed reagents at 2 to 8°C for up to five days, or refreeze for up to one month, labs of all sizes can meet their testing requirements while minimizing wastage.
Convenient frozen format ready to use within minutes, no reconstitution errors
Intended for use on automated coagulation analyzers
Only one calibration curve used for entire measuring range of 0–200%*
8-hour on-board stability
Contains bovine based factor X reagent
* may vary based on the instrumentation in use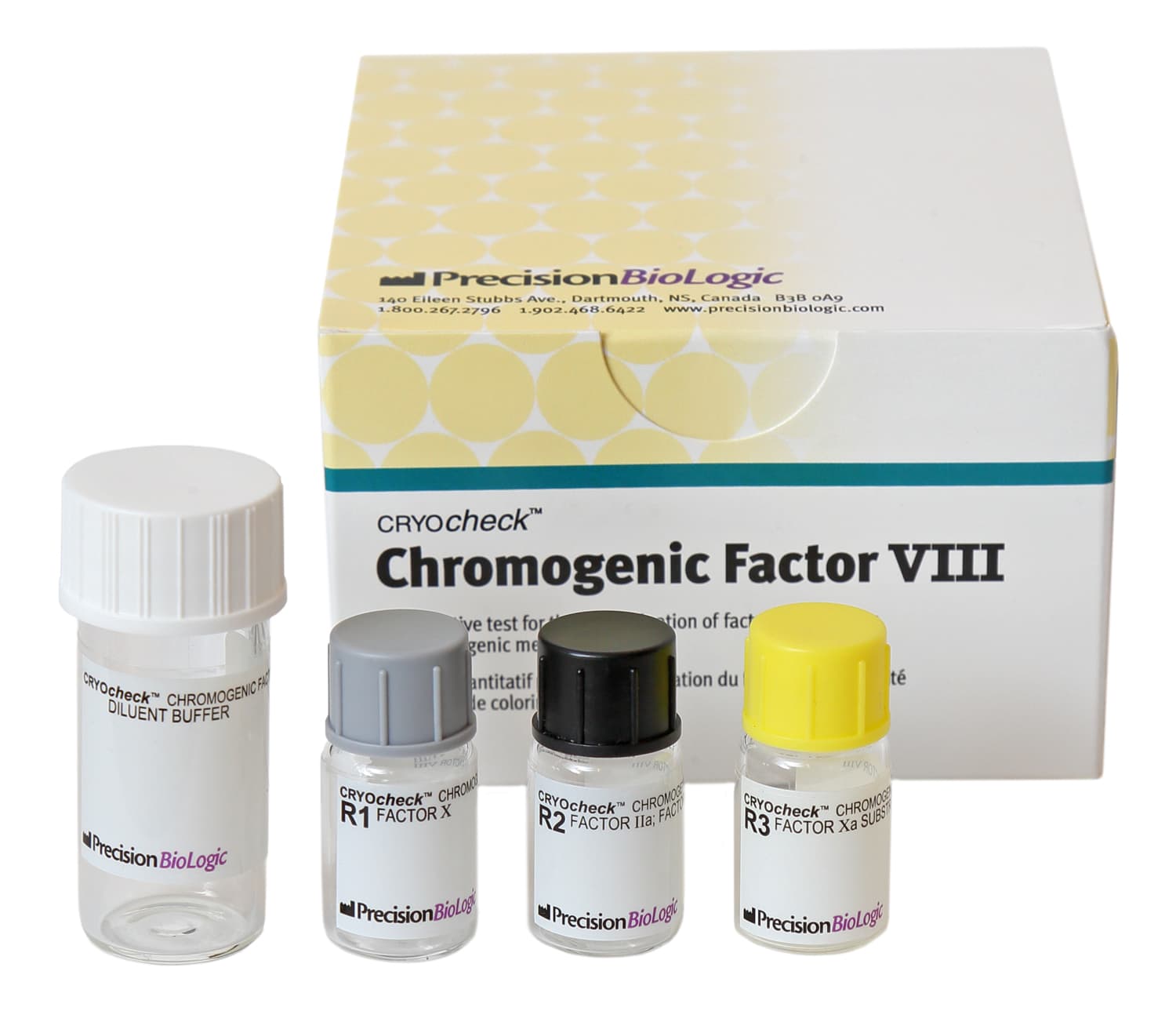 Specifications
Storage and Shelf Life
Expiration
3 years after manufacturing date
Available Formats
Cat #
Format
CCCF08

4 x 1.25 mL (Reagent 1)

4 x 1.25 mL (Reagent 2)

4 x 1.25 mL (Reagent 3)

4 x 7.0 mL (Buffer)
US, Canada, EU, UK, Australia, and New Zealand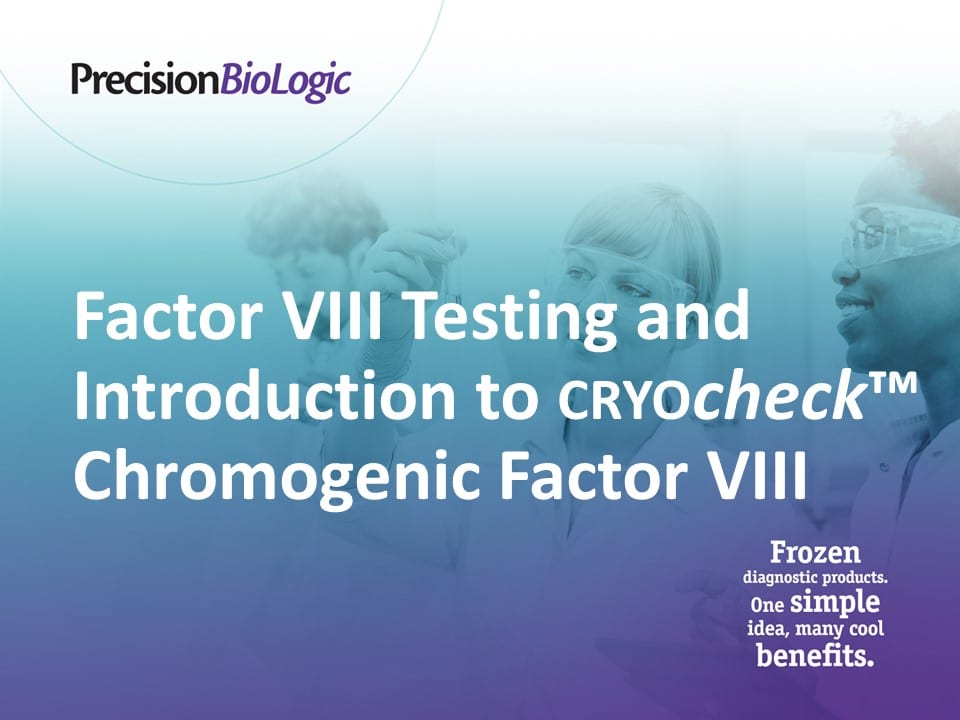 Webinar
Issues in Factor VIII Activity Testing
Learn about current issues in FVIII activity testing with Richard A. Marlar PhD, Professor of Pathology at the University of New Mexico, and Ian Burns, Senior Product Manager, Precision BioLogic.
Watch now