Clot C
Diagnostic Kits
CRYOcheck™ Clot C™ is a clot-based assay intended for the quantitative determination of protein C activity in citrated human plasma. CRYOcheck Clot C functions by direct activation of protein C in the patient sample using a protein C activator. The common pathway of coagulation is initiated with Russell's viper venom (RVV-X) reagent to convert factor X to Xa, bypassing all factors above the common pathway.
Frozen format eliminates reconstitution errors
Unaffected by factor VIII:C activity levels up to 600%
Unaffected by samples from patients heterozygous for the factor V Leiden mutation
Interference by lupus anticoagulants has not been observed
Up to 300 tests per kit when using 3.0 mL format
CRYOcheck Clot C must be used with C & S Diluent, available separately from Precision BioLogic.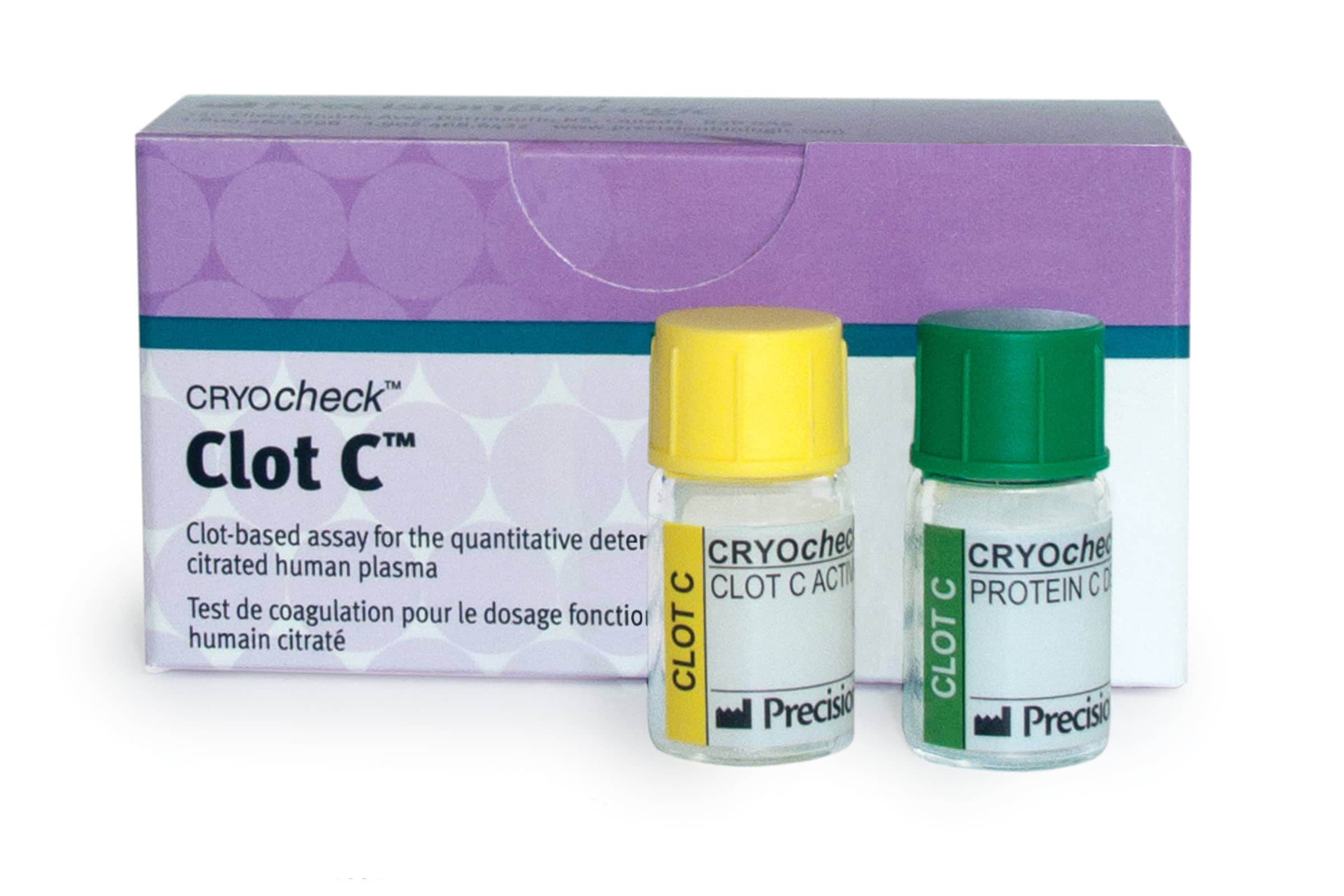 Specifications
Storage and Shelf Life
Expiration
2 years after manufacturing date
Available Formats
Cat #
Format
CCC-15

5 x 1.5 mL (PC Deficient)

5 x 1.5 mL (Activator)

CCC-30

5 x 3.0 mL (PC Deficient)

5 x 3.0 mL (Activator)
US, Canada, EU, and UK