Heparin Control
Controls & Specialty Plasmas
CRYOcheck™ Heparin Control is intended for use as an abnormal control for activated partial thromboplastin time (APTT) assays. It is made from citrated, pooled normal plasma, which is treated with sodium heparin salt.
8-hour stability once thawed if refrigerated at 2 °C to 8 °C in the original capped vial
Plasma components are screened negative for all FDA-required tests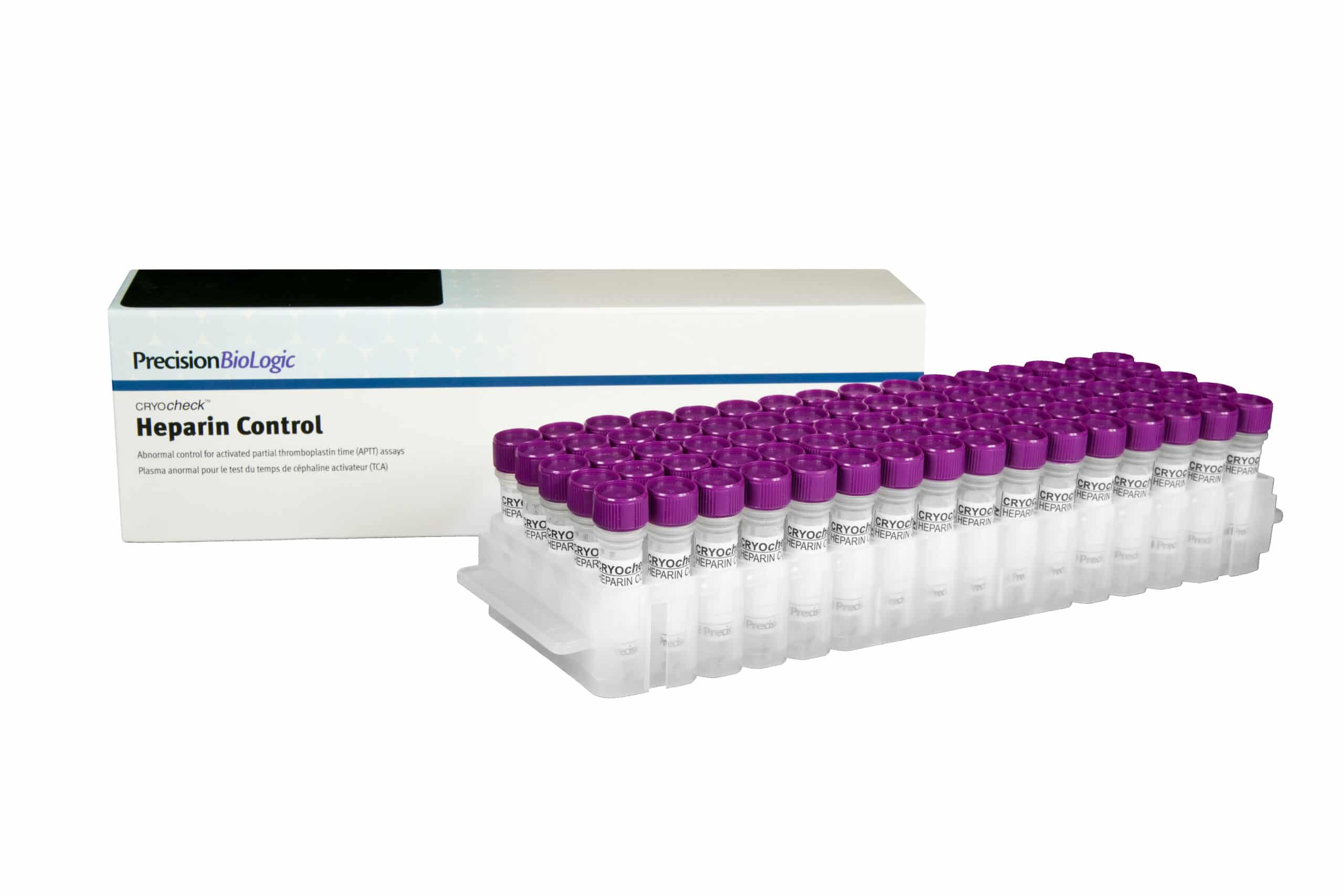 Specifications
Storage and Shelf Life
Storing
between -40°C and -80°C
Expiration
2 years after manufacturing date
Available Formats
| Cat # | Format |
| --- | --- |
| CCH-10 | 80 x 1.0 mL |
Canada, EU, UK, Australia, and New Zealand. Not for sale in the US.